Saturday 8th February
The Brewery Field
3pm
National League North
Spennymoor Town 0-0 Brackley Town
Moors share the spoils on an afternoon of few chances
Moors and Brackley were left to settle for a point apiece following an afternoon of few chances at the Brewery Field.
Jason Ainsley made two changes from the side who began the afternoon at Gloucester a week previous, with Jason Kennedy and Chris Mason replacing and Shane Henry and Lewis Butroid.
Butroid, who played the full 90 minutes in all his four games since joining on a short-term loan deal from Scunthorpe United, had been recalled by his parent club earlier in the week.
The away side, looking to turn their recent run of poor form around, created the game's first opening when James Armson cut inside past Kennedy before sending a tame shot straight at Gould.
After a nervy opening, Moors settled into the occasion and began to showcase their dangerous ability to hit sides on the counter, seen numerous times this season.
Ben McKenna received the ball on the wing before attempting a shot from a tight angle which swerved over the bar.
Moors suffered an injury blow with fifteen minutes of the first half when Jamie Chandler fell unchallenged, resulting in Shane Henry being called into action.
Chances were at a premium in a tight and intriguing first half, with a Rob Ramshaw shot and Glen Taylor effort on the swivel half chances at best.
An otherwise subdued atmosphere was suddenly brought to life after a hugely contentious decision from the referee eight minutes after the break.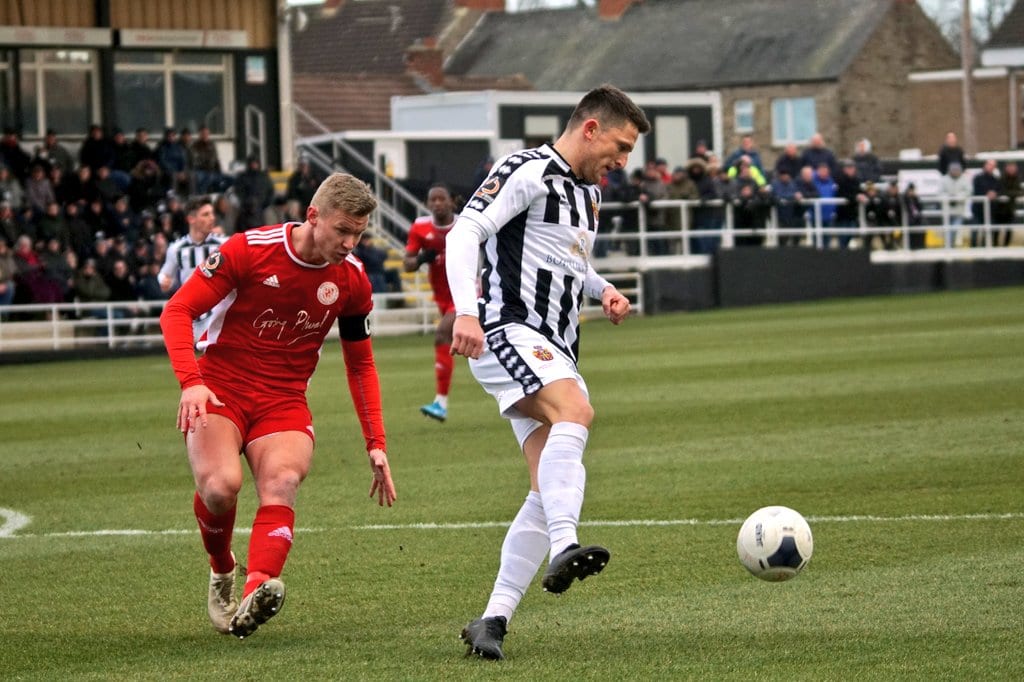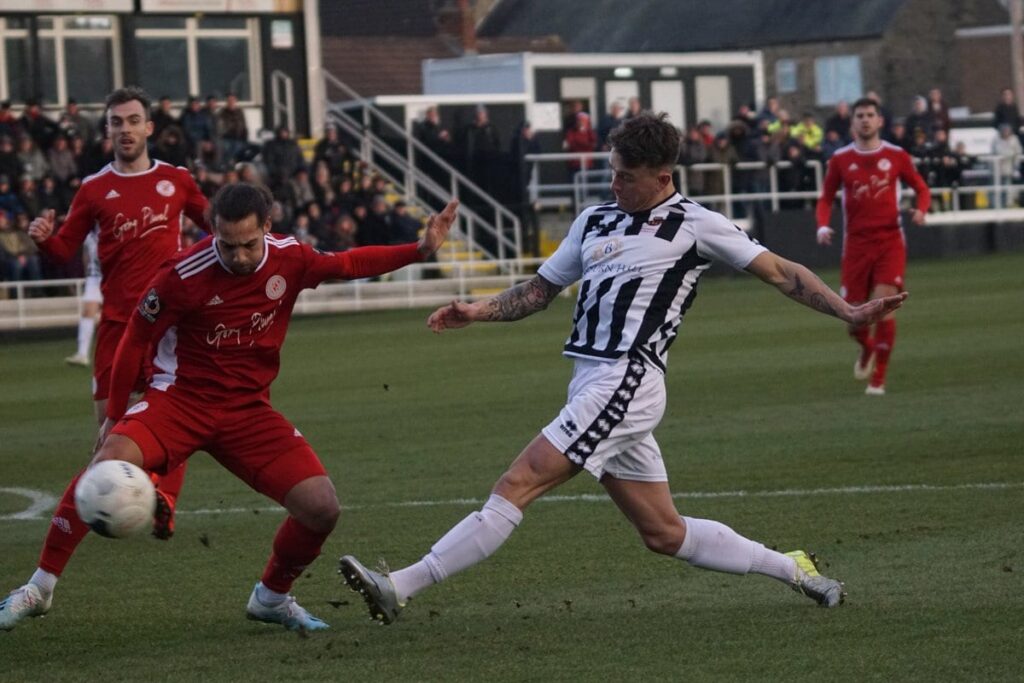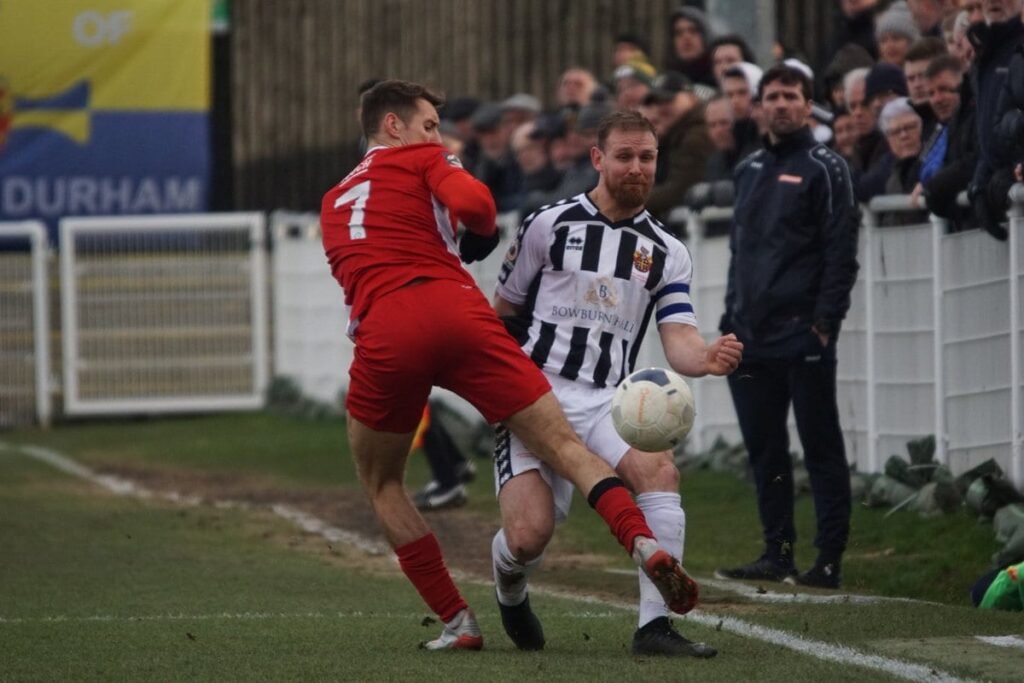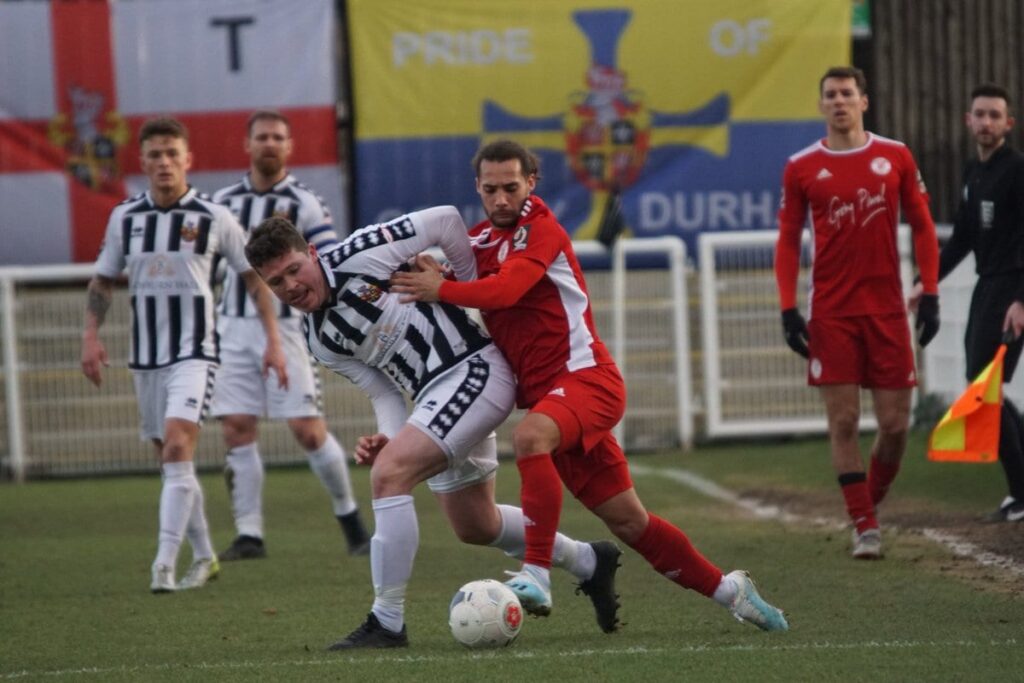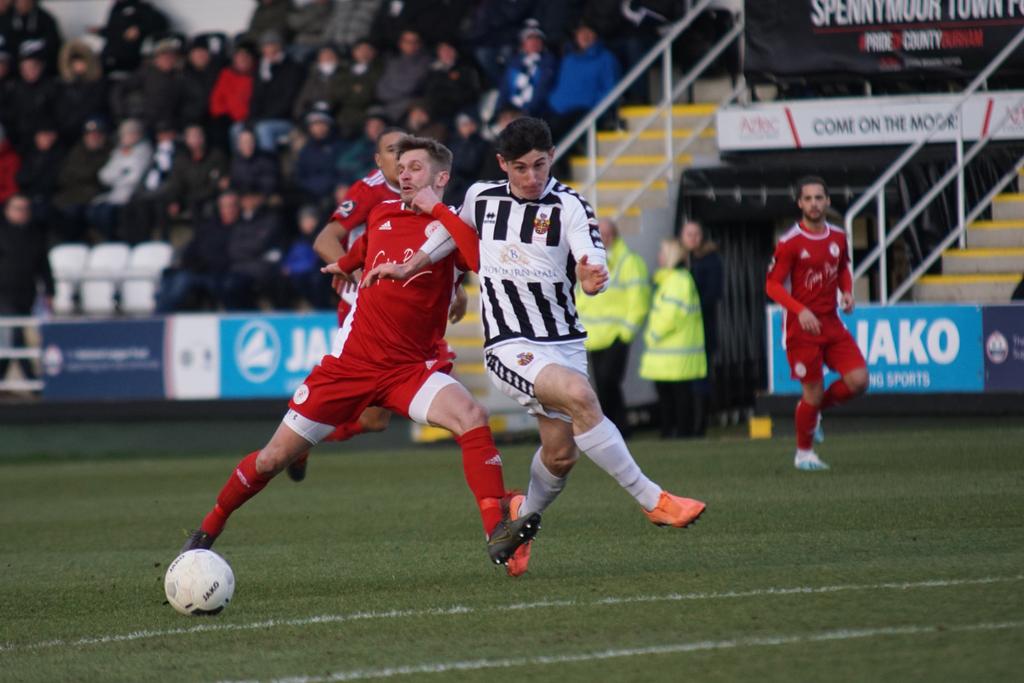 Taylor flicked the ball on to James Roberts who beat an off-balance Connor Franklin to the ball, and with Roberts now in pole position to test Danny Lewis, the Brackley defender took action and brought down Moors' striker.
With all around The Brewery Field expecting a straight red card, there was a feeling of disbelief after the yellow card was shown instead.
Brackley came forward after Taylor lost out in midfield to Shepard Murombedzi. The Saints midfielder found Carl Baker who forced Gould into a flying save.
Gould was once again required when he flung to his right to deny Armson's effort from the edge of the box, with the Brackley midfielder opting to shoot rather than pass to teammate Matt Lowe who was in acres of space.
Moors struggled to carve out openings against a side who were protecting the second strongest away defence in the league, with Taylor's shot over the bar with six minutes remaining a rare opening.
With the game heading towards its conclusion, Brackley almost nicked the three points when Glenn Walker's effort from a corner was cleared off the line by Henry.
Matt Gould
Carl Magnay (Boyes 63)
Lewis Butroid
Jamie Chandler (Henry 30)
Nathan Buddle
James Curtis
James Roberts (Whitehouse 84)
Jason Kennedy
Glen Taylor
Rob Ramshaw
Ben McKenna
Subs
12. Whitehouse 14. Anderson 15. Henry 16. Boyes 17 Cogdon
Danny Lewis
Ellis Myles
Connor Franklin
Shane Byrne
Carl Baker
Gareth Dean
Matt Lowe
Shepard Murombedzi
Lee Ndlovu
James Armson (Holman 79)
Glenn Walker
Subs
12. Daire 13. Holman 14. Fairlamb 15. Maye 16. Smith
Energetic and industrious as ever, Ramshaw was always a threat and did well after moving to right back in the second half.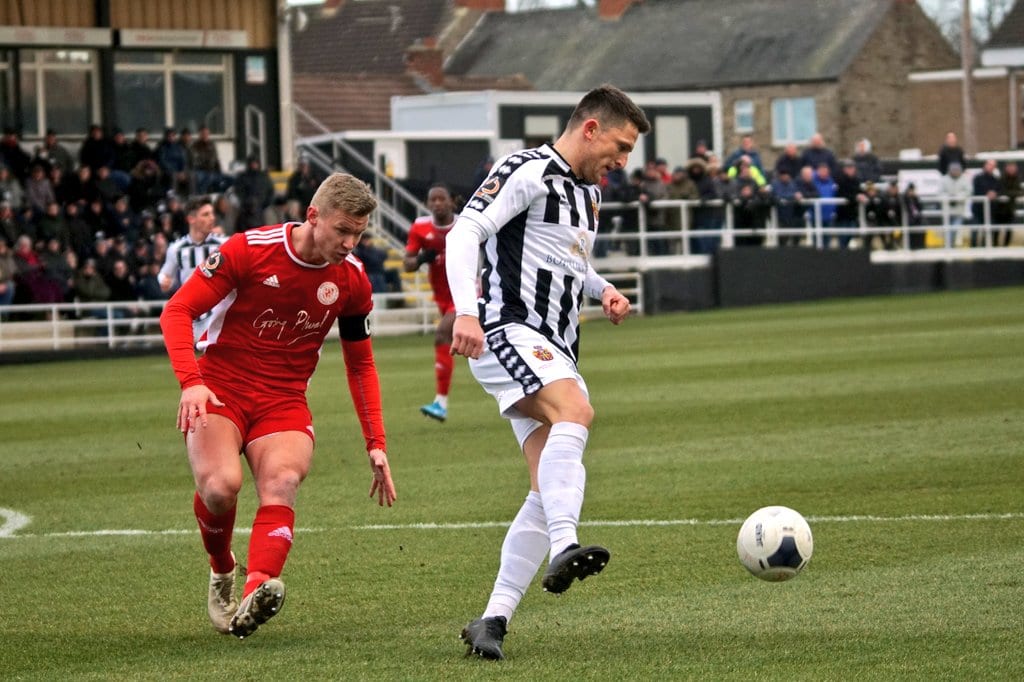 It's a quick turnaround for Moors who are in action against Altrincham at The Brewery Field on Tuesday evening.