A North East wrap expert is one of the first companies to take advantage of Spennymoor Town's new advertising opportunities and has already reaped the benefits.
Deluxe Wraps, based in Sunderland and County Durham, transforms homes and vehicles with modern interior and exterior protective and decorative wraps.
Set up over the summer to meet the rising demand for home improvements, Deluxe Wraps is currently looking to raise its profile in County Durham and its management have decided to use Spennymoor Town's influence to increase their exposure.
What's more, Managing Director Jake Pattison has pledged that any new customer within Spennymoor will result in a £25 donation to the club.
Jake said: "Our business is growing in County Durham and we are well aware of the club's position in the community.
"We approached the club to help us raise our profile and there were options to do so even though supporters aren't allowed into grounds at the moment. We are already seeing some results from it, which is encouraging.
David Laidlaw, Chief Executive of Deluxe Wraps, said: "Our business is thriving with so much demand for home improvements and we felt that we wanted to give something back to the club.  Football is in need of support at present and we are pleased to be able to do so.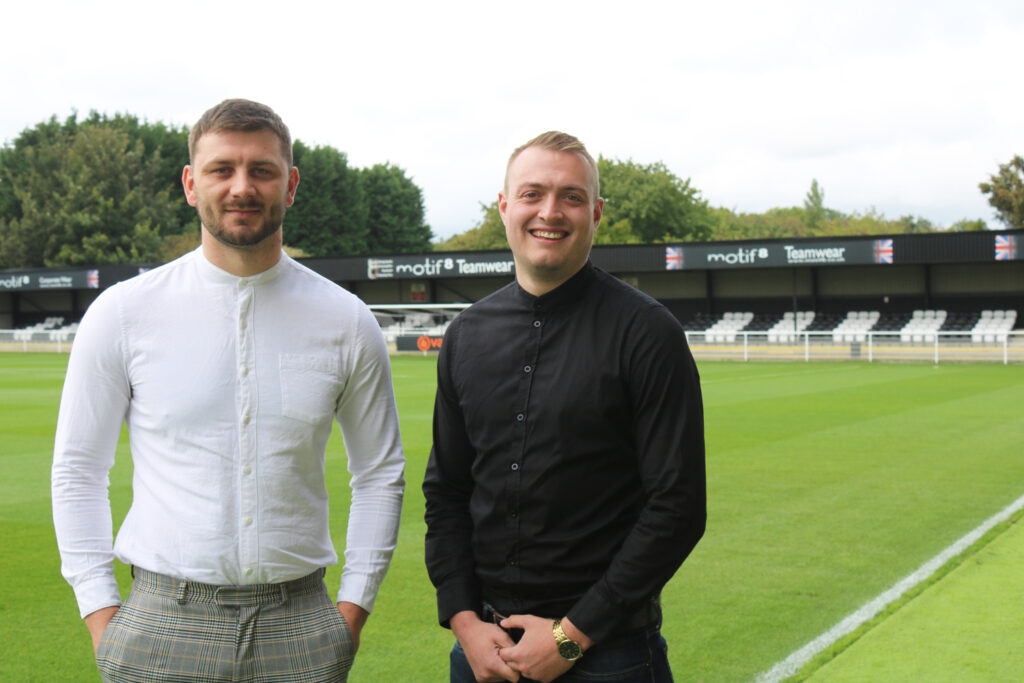 "Our sales teams will be in the area over coming weeks, so keep an eye out and ask any questions you might have about our product. Every sale will help the club too."
Adam Brown, Marketing and Communications Director, said: "Thank you to Deluxe Wraps for their decision to support the club and offer the £25 referral fee from business in Spennymoor.
"We have had plenty of interest for the mega screen ads, which we have protected with the live stream half time sponsor slots. If you buy the screen ad, it is replicated on the stream to ensure you get the exposure.
"Deluxe Wraps have recognised the value of advertising through the club and are already generating sales as a result, as many of our sponsors do.
"We hope some other businesses follow suit. For just £80 per month, it is a superb deal."
Take a look at Deluxe Wraps' Facebook page here.
INTERESTED IN USING THE MOORS' PROFILE TO DRIVE BUSINESS?
We have a range of effective and bespoke options allowing businesses to drive new business, just like Deluxe Wraps.
The Mega Screen deal is just £80 + VAT per month to reach thousands of engaged supporters. We also offer other digital promotional channels which can be designed for any need.
For more information speak to Adam Brown, Director, on [email protected]
Click here to read our sponsorship brochure.