The club are delighted to announce that Crafter's Companion is supporting our youth academy and affordable football for all strategy with a new partnership.
The craft business, which has its UK head office in Newton Aycliffe and a US head office in Corona, California, is sponsoring the club's Mini Moors two-to-five-year-olds team for two years. 
This is the third year that Crafter's Companion has supported the club with a sponsorship deal, in a bid to promote the ethos of the club and bolster the surrounding community for children and young adults. 
In addition to its first team and women's team, Spennymoor Town FC currently has circa 700 children in its academy, a number which has more than doubled in the last two years. For £15 per month, academy members receive player kits, training sessions, season tickets and an end of season presentation evening.
Player development, social experience and educational opportunities are of huge importance to Spennymoor Town FC. As a result, the club has 87 coaches including a number of UEFA A and B licensed coaches, programme leaders and behavioural specialists who donate their time to train and mentor teams across the academy, under the supervision of the dedicated full-time academy manager. The club also works with 32 schools in the North East and a number of colleges to support children in their chosen career paths.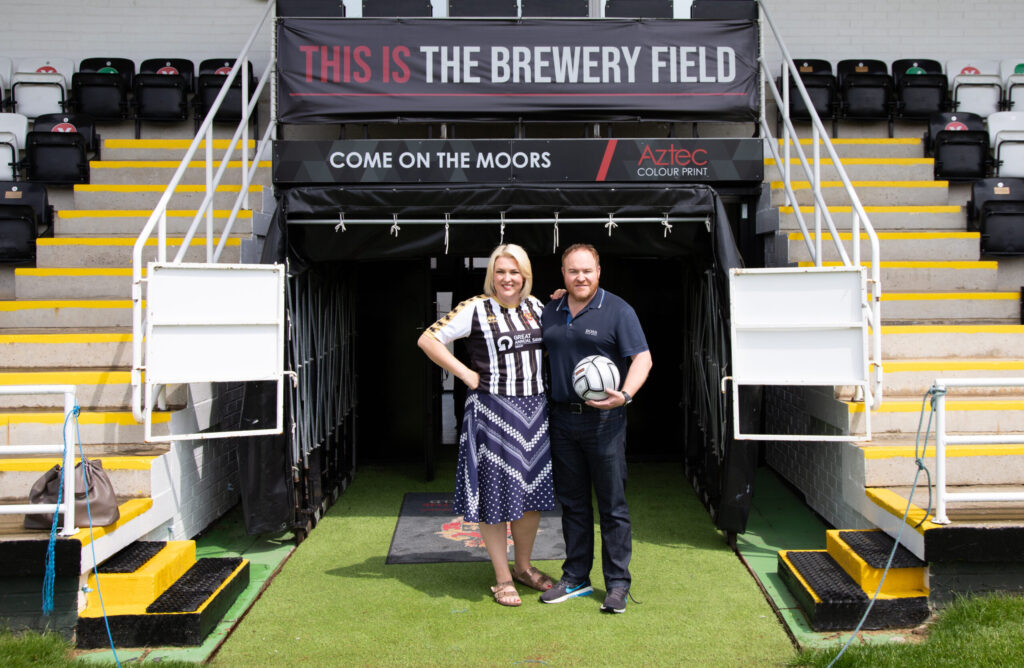 Crafter's Companion' academy sponsorship will include logo placement on the academy wall at The Brewery Field, a prime spot for fans entering via the Wood Vue turnstiles, logos displayed in the official match-day section, social media promotion and attendance at the end-of season presentation evening at Ramside Hall. 
Simon Davies, managing director of Crafter's Companion said: "We have supported Spennymoor Town FC's successes for a number of years. They are pioneers of the local community and we are in full support of what they are trying to achieve with the club. 
"Having age-appropriate, licensed coaches is something that sets Spennymoor Town FC apart as a non-professional club. They have set the standards high with their ethos and values but enjoyment and family remain at the forefront of their academy sessions, which as a parent is all you can ask for."
Tony Wilson, managing director of Spennymoor Town FC said: "Football is what brings people to Spennymoor Town FC but we are so much more than a football club – we're a community. We want our kids to have fun in a safe, engaging and supportive environment and we want them to have access to training and skills development, as they progress through the academy. 
"As a global business and large employer, Crafter's Companion play such a large role in the North East community. We're thrilled that they have once again come on board to support us in our vision of making high quality football accessible to everybody. We would not be able to make our affordable football for all mission a success without our partners, so we are thrilled to have their support.