James Curtis began his 19th professional season when he took to the pitch at Boston on the opening day of the campaign. He met Spennymoor Town's official matchday programme, MOORS, for this interview, which was published inside the first issue of the season…
16th August 2003. The scene is set in Leek, Staffordshire. Not the most glamourous of backdrops for the story, but it signalled the start of James Curtis' professional career, as he made his first league appearance for Gateshead against Leek Town. A 0-0 draw followed. Fast forward 18 years almost to the day, and Curtis is at the front of the line ready to lead out Spennymoor Town as he embarks on his 19th season, and his sixth with Moors.
Asked why he is still pulling on his boots at the age of 39, Curtis' answer simple and to the point: "Probably because I enjoy it still! The fact I am at a good club helps, but the main reason is that I still love playing the game. I love being around the lads, and I didn't realise how much I missed the travelling and being on the bus together after what happened last season. I know we have been training for a while together, but to have that actual match day experience with the fans back in and going to a new stadium at Boston on the opening day of the season…it was as though I was 18 again.
"I felt good and fit too, and I have always maintained the belief that I want to play as long as I possibly can. If there ever came a point where I felt I wasn't up to it or was letting the side down I would think about it, but at the moment I feel really good."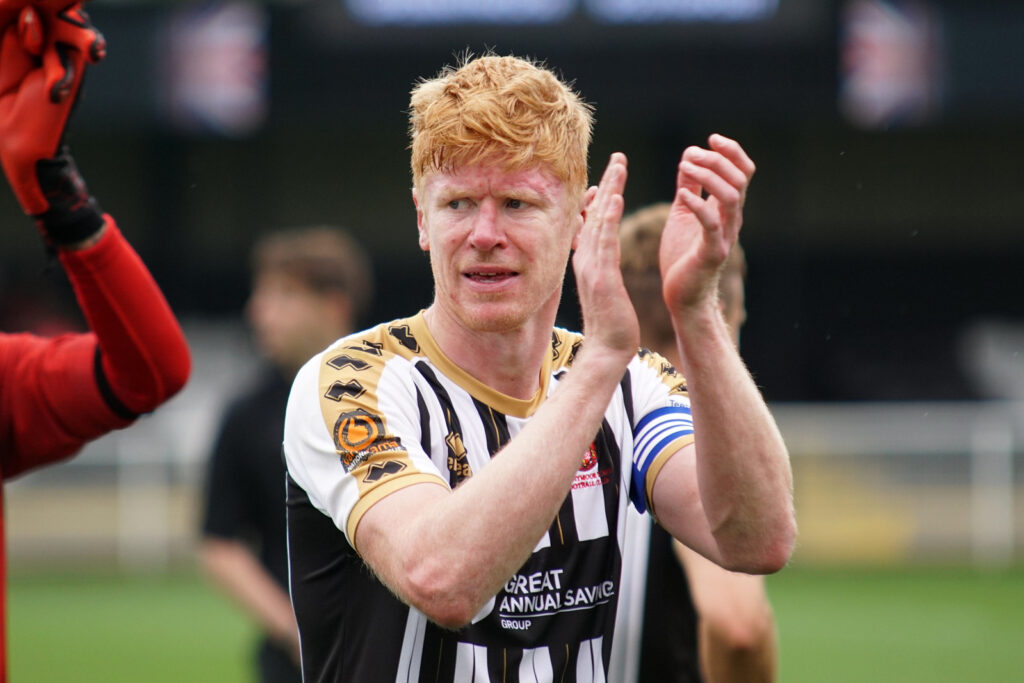 Spennymoor's season got off to the best possible start last weekend with a dramatic victory over hotly tipped Boston United, with Scott McLean's 89th minute winner capping off a fine display and a well-deserved three points. The late scenes summed up what football has been missing over the last year, and it was felt on the pitch by Curtis and the rest of the team.
"I was trying to run over to celebrate for the second goal but I wasn't as fast as the other lads! For the first goal when Glen scored I thought I'm going to have to go over here and go as a team. When Scotty scored I managed a sprint to join the rest of the players and it's the best way to win a football match."
As it stands, Moors' squad is one of the smallest in the division, despite being recently bolstered by the signing of goalkeeper Harry Flatters. Though it could be seen as a negative due to a lack of depth by some, Curtis can see the benefits of having a tight squad, although he welcomes the expected arrival of new faces: "We know the Manager is still looking for a couple of players, but at the moment we have a small squad which has definitely helped us.
"By having smaller numbers it is easier to bond and get to know people better. You end up feeling like more of a group. Of course, it helped having a team night out in pre-season which we missed last year. The new lads bring something to the table and they need to get involved. The sooner they get to know how it is at the club and the culture we have, the easier it is to bed in."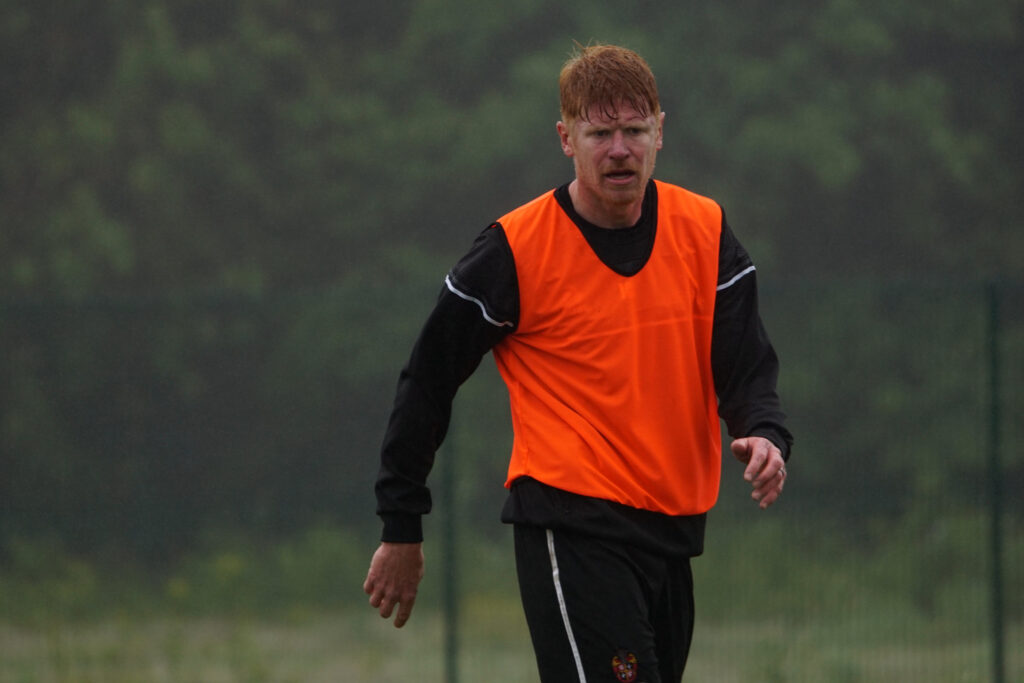 Having played a consistent 4-4-2 or 4-2-3-1 formation under Jason Ainsley since his arrival in the summer of 2016, the appointment of Tommy Miller as permanent boss has heralded a new system and way of playing. 5-3-2 looks like the new Spennymoor Town way, meaning Curtis is at the centre of a three man defence with wing backs on either flank. The change has been welcomed by Moors' captain:
"It's not a system I have played during my career. I have always been used to four at the back, so it's new for me. I think with the players we have at our disposal it suits our style and will allow us to get the best of out of the team. We obviously played it a lot during pre-season and it was used in our last game of the previous season when we beat Gateshead 3-1. Hopefully we can continue to develop that style of play after a great start at Boston, but, we need to remember that it's only a start. There are 41 games to go and we need to carry on the momentum for a strong start to the season. When I look back at my time here we have never had a very good opening spell, so it's something we need to focus on getting right this time."
With the marathon of pre-season over and the season now in full swing, Curtis is also aiming to add a few more goals to his showreel after finding the net in the 2-1 win at Stocksbridge Park Steels three weeks ago: "I probably should have had a shot on target against Boston. I shouted at Mags to pull it back but I was actually quite surprised to find he actually played it to me. I had my new boots on and thought it was the time. I had visions of seeing my new goal scoring GIF. But then my legs turned to jelly, I froze and I sliced it into the path of Glen who hit the bar! I should score more goals, but the main thing is my defensive duties."
Curtis continues to dominate games with his rolls Royce performances and unrivalled attitude. Coupled with an infectious character and the respect of his teammates, staff and supporters, it's no wonder he continues to pull on the black and white shirt of Spennymoor.
Purchase a copy of Spennymoor Town's official match day programme at every home game for £2.50.