This interview was originally featured in Issue 2 of 'Moors' ahead of our home game against York City.
When Joe Tait returned back to The Brewery Field last summer following a spell at York City, he confidently declared he was a better player than the one who left Spennymoor Town in 2018.
The 31-year-old central defender spoke openly to Moors TV that day: "I think I have developed as a player and a person over the last two years at York City after deciding to go full-time. I think me and Spennymoor have unfinished business and I am coming back to right the wrong's during the end of my first spell at the club."
Tait had to wait for his chance to, in his own words, begin to right the wrong's of his first stint at the club between 2014 and 2017. After a 2-0 defeat at home to Guiseley in the now forgotten 2020/21 season, former Manager Jason Ainsley brought Tait back into the starting line-up along with fellow experienced defender Carl Magnay. The change was immediate, with Moors securing a much needed 3-1 victory, also coinciding with Ainsley's final game in charge of the club.
A permanent fixture since that afternoon, Tait is relishing the opportunity to properly begin his second spell at Spennymoor after featuring during behind closed doors fixtures. That opportunity finally arose in Moors' 3-2 win over Southport, in which the defender played the full 90 minutes: "I think I was a bit apprehensive to be fair! Joking aside, it was brilliant and as cliché as it sounds, they really were the 12th man on the day. We needed to dig in at times but we got the result we needed. From a selfish point of view I think we need to start getting back to basics and keeping clean sheets. To have the fans back was great and they will play a major part this season."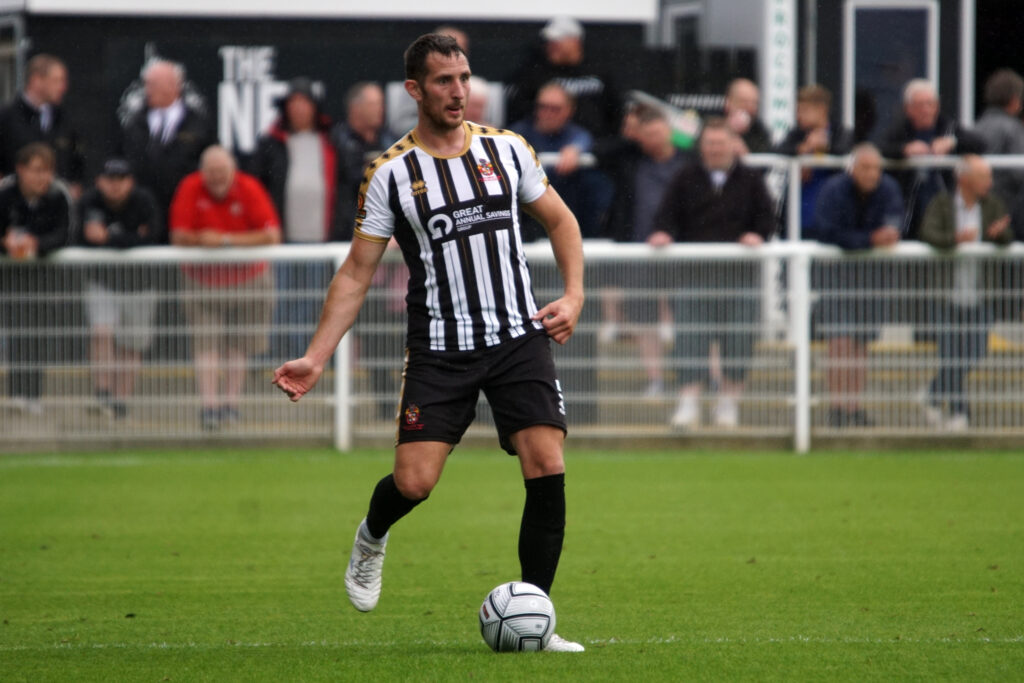 "We can't fear anyone in this league and that message was addressed and put across right at the very start of pre-season. Spennymoor notoriously start slow and struggle to get out of the blocks quickly, but I think you just need to look at the opening two games which suggest the way we have approached it this time around. Everyone knows there is no such thing as an easy game in the National League North. I don't think many fancied Southport to come and give us such a tough test, but they made it very difficult for us on the day. They could have been 2-0 up before we got the equaliser."
Tait made the transition from part-time to full-time when he was brought to Bootham Crescent by then-manager Martin Gray in July 2018. He made 26 appearances over the course of the 2018/19 campaign, with some impressive performances during the final month of the campaign earning him a new deal.
York flourished at the start of the 2019/20 season, with Tait's partnership with Sean Newton and Steve McNulty providing a solid foundation during a stunning run over their first 22 games. Following the end of the league campaign and subsequent play-off re-structure due to the Coronavirus pandemic, York eventually lost 2-0 to Altrincham in the semi-final.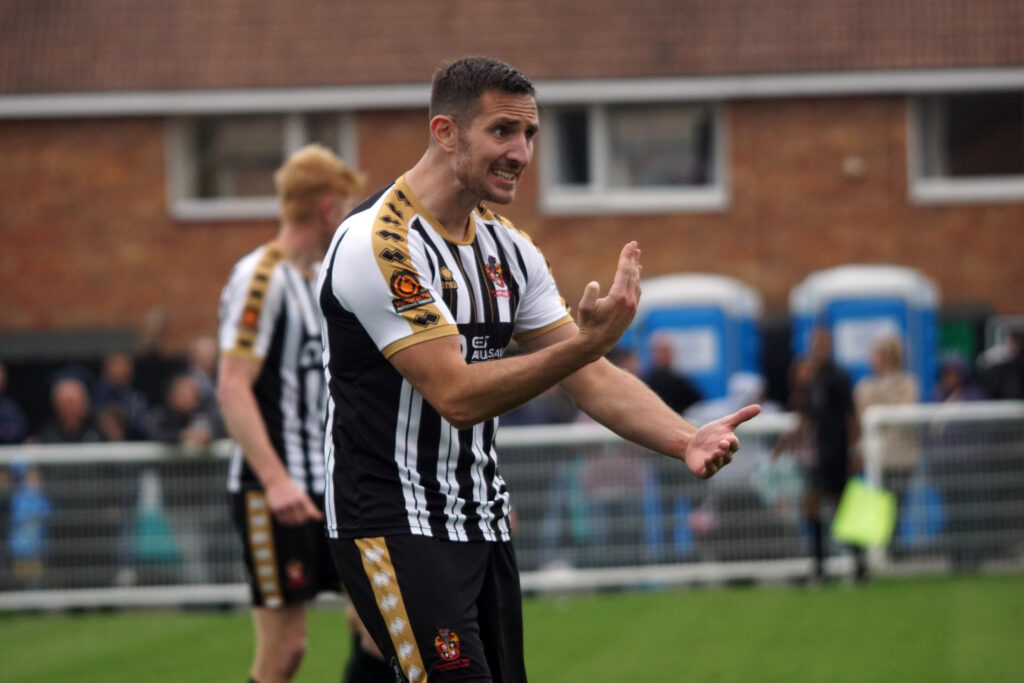 "The transition moving back to part-time after leaving York has been quite easy to be honest. The professionalism shown by Tommy and Stu has been clear to see. The only real difference is the fact we are in twice a week as appose to four times a week. I obviously came back last year but it was a write-off for everyone to be honest. We are all now raring to go and have the bit between our teeth. There are no excuses this season. Everyone is aware of the aims and aspirations of this club and it's clear that it's ready for the next level. It's now up to us deliver on the pitch, and we have certainly started at a decent rate!"
"I had a decent year at York where I was consistent, but after the long lay off and lack of competitive games for not only me, but for every player, it's going to take some time to get up to speed. When you have the quality of players around you that we do, it will definitely make that easier."
Purchase a copy of Spennymoor Town's official match day programme at every home game for £2.50.