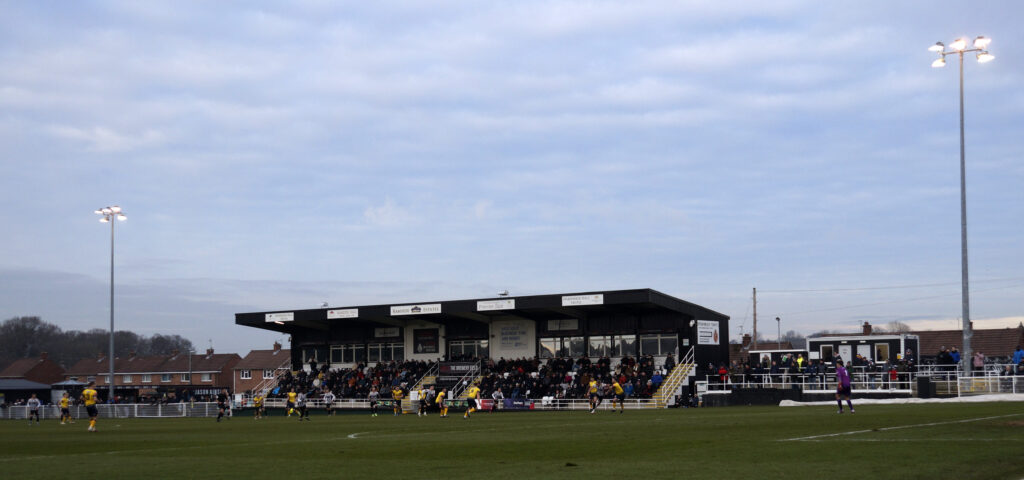 Tickets for England Schoolboys' Under 18 Centenary Shield international fixture against Scotland will be available to purchase from Friday 4th February.
Tickets will be on sale from The Neil Adams Sports Bar and online via our online shop.
The club announced in June 2021 that the home of Spennymoor Town was once again chosen to host a prestigious Schoolboys fixture.
The game takes place on Friday 1st April, with a 7pm kick-off, and will also be broadcast live across BBC iPlayer, the BBC Sport app and Connected Red Button.
In anticipation of high demand, the club has allocated 3000 tickets for general sale.
Ticket prices are as follows:
Adult: £5
Concession (Over 60): £3
Under 18: £3
You can purchase tickets from The Neil Adams Sports Bar between the following times:
Monday – 9am-4pm
Tuesday – 9am-4pm
Wednesday – 9am-4pm
Thursday – 9am-4pm
Friday – 9am-4pm
Saturday – 12pm-6pm
Sunday – 12pm-6pm
HOW TO EXCHANGE YOUR TICKET FROM PREVIOUS FIXTURE
Supporters who purchased a ticket for the postponed England vs Republic of Ireland Schoolboy's fixture in 2020 are eligible for a free exchange.
In order to pass for an exchange, you must provide the club with your previous physical ticket.
If you do not have the ticket, you must provide valid identification and be on the club's list of ticket purchasers in 2020.