This article was taken from Issue 18 of Spennymoor Town's official match day programme, 'Moors', ahead of Tuesday evening's National League North fixture with AFC Fylde.
---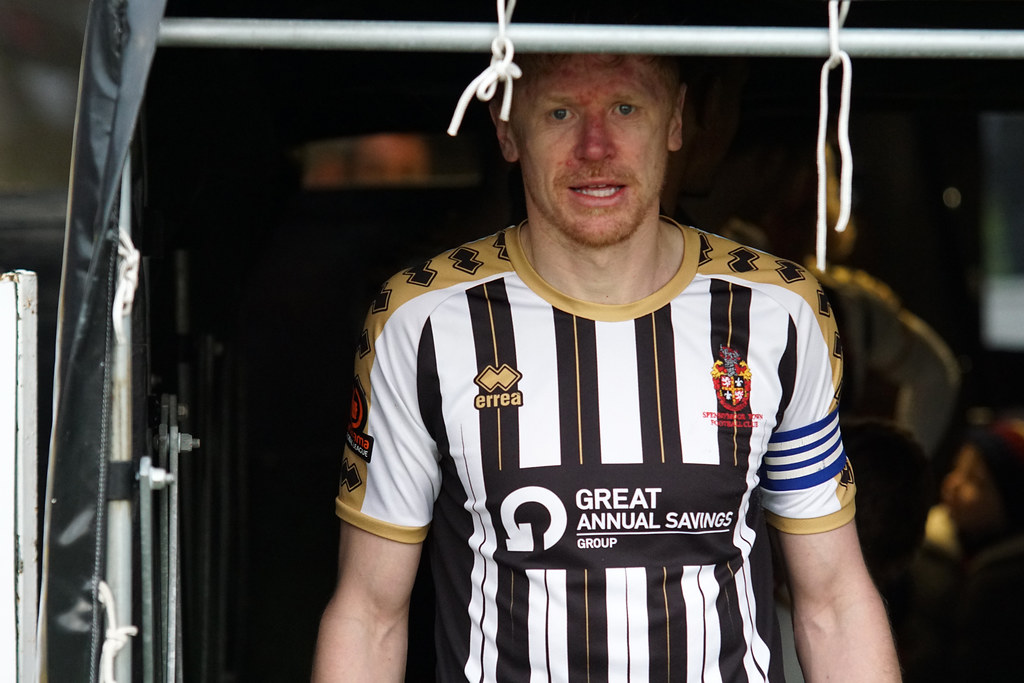 Moors captain James Curtis has been a part of a backline which has recently shown defensive solidity as a unit, with four clean sheets in the last seven games. The veteran defender has aged like a fine wine in his career, with the 39-year-old still leading his side out of the tunnel and on the pitch.
Curtis has continued to prove himself as one of the best defenders in non-league football as he hopes of another play-off push in his fifth season at The Brewery Field.
The centre-half has been a massive building block in the modern history of Spennymoor by helping to achieve the club's highest ever position in the non-league pyramid.
He was also a part of the side that came agonisingly close to achieving promotion to The National League back in 2019.
However, after Moors seemed to be losing grip of any play-off hopes the recent six-game unbeaten run has brought back optimism to County Durham.
The streak was brought to a shock end at the hands of lowly Telford, as Spennymoor were downed 2-0 in a horrible afternoon in the Midlands.
Curtis said: "We were thoroughly disappointed because across the board everyone had a bad performance and whilst you can sometimes get away with it when there are two or three having an off day, when the entire team don't play well, you're going to struggle to win.
"I think we started quite brightly, but once they had us pinned in our own half we just couldn't get out and I think we never got to grips with their consistent pressure."
Despite the frustration surrounding the defeat, Curtis believes that some of the experience in the dressing room could prove to be the key to helping get Moors over the line.
He said: "Our experience in the squad is vital in the play-off chase because even the few lads that have less experience, they will be able to learn off those that have been in this situation before.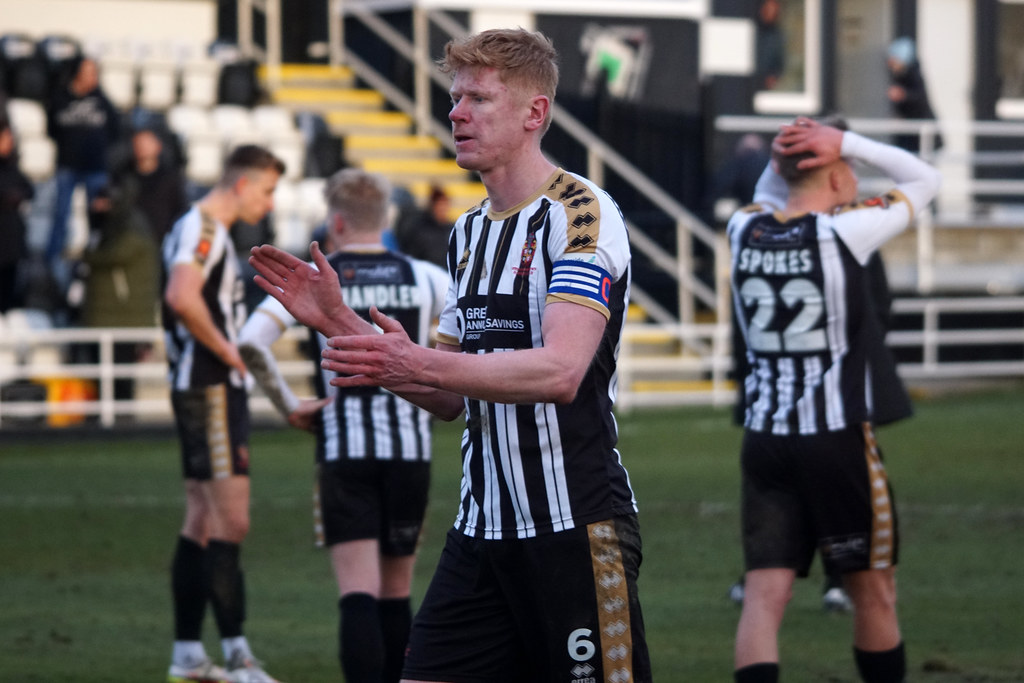 Moors' recent unbeaten away run may have improved their visiting record, but they still have only three defeats at home all season, in comparison to an incredible nine losses away from The Brewery Field.
Curtis said: "We are hard to beat at Spennymoor and I don't think teams ever enjoy coming up here to play us.
"It is a tough place for other teams to come here, but we have to make it as difficult as possible for the remaining seven home games."
The captain also wanted to leave a message for those supporters that have followed Moors home and away all season.
He said: "Although we want to win every game, we know that isn't possible sometimes but having been on a six-game unbeaten run the question is, can we do that again?"
"The supporters have played a massive part in that run by being loud and backing the team all of the way through no matter the result, and that is massively appreciated.
"They are just as important as the players sometimes, especially when we're at The Brewery Field because you can feel them almost sucking the ball into the net."
"It is a tough place for other teams to come here, but we have to make it as difficult as possible for the remaining seven home games."
After nearly five years in the same division, Moors' ambitions remain the same with the aims of getting promoted to the National League.
It would be the club's highest ever ranking in their history if they were to achieve that, so with the remaining games of the season, it is an important moment in Spennymoor's season."