Moors' former Managing Director Tony Wilson announced last week that he was retiring from the role, where the 58-year-old had spent the last decade. In doing so, he spoke on the official Spennymoor Town podcast 'A Little Moor Conversation' about the last 10 years and all of the progress made at the club since the start.
"I first got involved with the club 10 years ago, I had saw that Brad Groves had taken over and he brought it back to the town.
"Brad was running something called a night on the town to try and fundraise, so I was in a place where I could put a table on with the business I was working for.
"We then met up for a coffee at Great Annual Savings to discuss what he wanted to do and he talked about generating an academy for the community, so that really brought it home for me.
"When I first met Brad his enthusiasm for football was incredible, what he wanted to do for the Spennymoor community took me aback.
"His love for Spennymoor and enthusiasm for football is endless, so it really jumped out at me.
"I remember when we started with one team and now, we have 47. It just gives me a massive sense of pride.
"Following back-to-back promotions, I remember drafting up the job description for the managing director role after Brad said that there was going to be a restructure in place.
"I missed my flight back from Atlanta in the USA whilst the interviews were being carried out, and I thought to myself that maybe I should have a change.
"I asked him what he would think if I put my name forward for the job, for which he replied, "brilliant you can start tomorrow".
"Obviously, I had to wait out the rest of my notice where I was working, but after that the rest was history as they say.
"On the pitch we were doing fantastic with back-to-back promotions, but the ground at the time needed a lot of improvement to make it suitable to play on.
"We were very close to being kicked out of the league and we had to react at an incredible speed to ensure the pitch, as well as other areas got the TLC that it needed.
"The pitch was the first thing to improve, so we decided to enquire with an agronomist whose report was invaluable in getting The Football Foundation to help us.
"I remember the first shoots of grass coming through after we dug up the ground and just feeling such a sense of relief.
"Now when you look at The Brewery Field, there's hardly any areas that haven't changed.
"That first season we nearly went up and I was absolutely gutted for the lads on that final day. I remember crying on the bus with them all and even though didn't win, it was a great night for the club.
"However, if we did go up the implications would've been very difficult to overcome the following season and I just don't think we would've been ready off the pitch.
"The things that go on behind the scenes is second-to-none, we went from not being wanted in the league, to the best in class.
"We're now playing towns and cities who have played at Football League standard and matching them as Spennymoor Town.
"With the changing of managers, I remember when Jason Ainsley came to me saying that he was going to step down, I kind of got it.
"I was always taught that once you pick a project up, by the time you pass it on if it's better than it was then you've your job and don't overstay your welcome.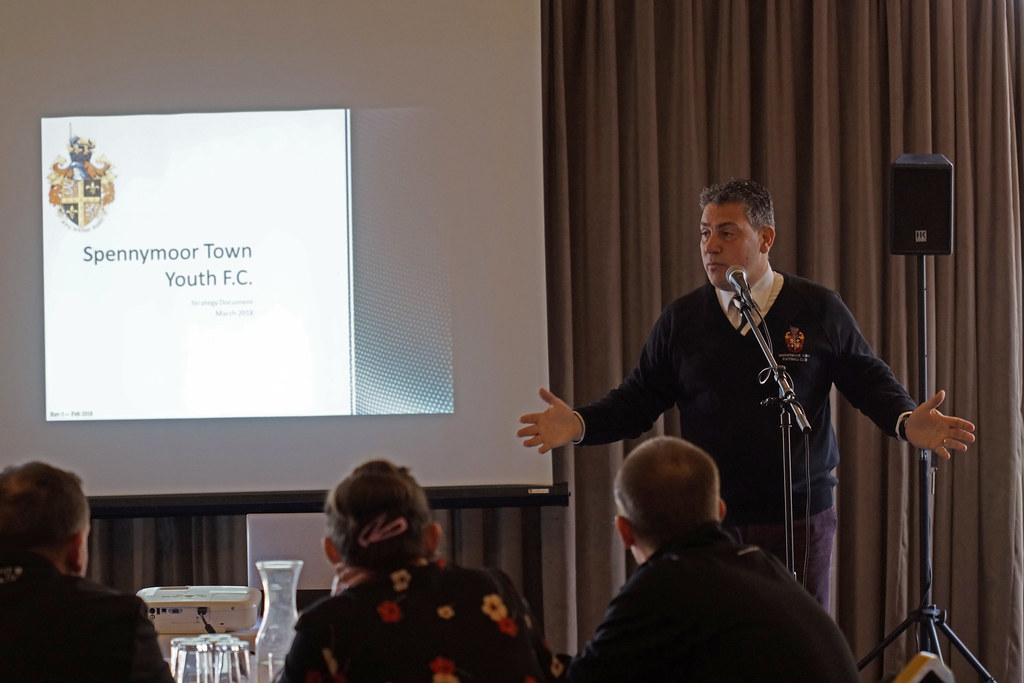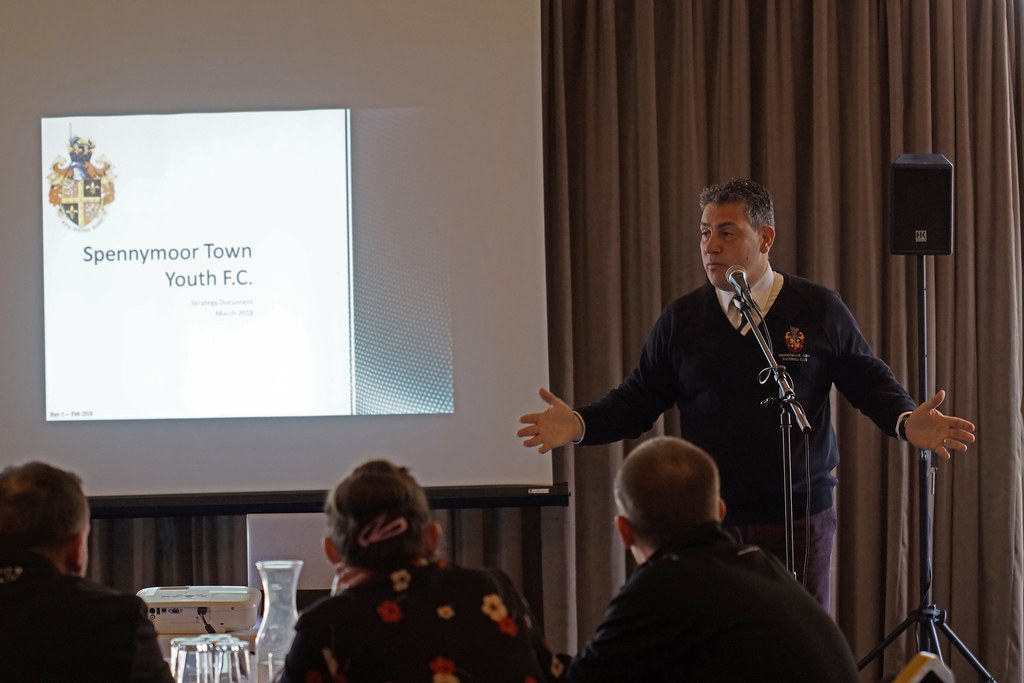 Being a football manager isn't just a few days a week, it is 24/7 and 365 days of the year. This is because you're constantly dealing with things behind the scenes like contracts.
"The role of manager here has grown since Jason first took over and it is no longer just a part-time role because of the commitment he put into the club.
"The next in line was Tommy Miller, but he was unfortunate to have two seasons of Covid-19 which disrupted his momentum.
"Going into this season we were very optimistic, but we had one eye on Covid-19 with protocols still in place.
"Whether we like it or not, there's an entire culture change which takes time and the discovery of how we want to move forward takes time.
"The club is in a fantastic position and the chairman has done an unbelievable job. I think we've got a management team that fit in well, a fantastic squad and a fanbase of the highest level."
Read the full article in Issue 24 of 'Moors' programme on Saturday for only £2.50 from the club shop.
Don't forget to give the podcast with Tony a listen (see below), as he takes you on his journey since the beginning of his tenure until the end.