Spennymoor Town is delighted to welcome local business Optimus Mortgages on board for the upcoming season as programme sponsor.
Based in Sacriston, Optimus has also sponsored the club's social media match day graphics which will feature across Spennymoor Town's various platforms.
'Moors', the club's official match programme including interviews, articles, stats and much more will return for the 2022/23 season, once again priced at £2.50.
Managing Director of Optimus Mortgages, Tim Spencer, said: "Our vision at Optimus Mortgages has always been to celebrate and support our local community, and we are excited to be forming a partnership with Spennymoor Town FC.
"We live and work within a thriving, busy community. We all saw how important access to activities, clubs, and general outdoors life became to the people of County Durham, and throughout the country, during the pandemic.
"Yet, getting outside and being active after a week of sitting at a desk has always been absolutely integral to everyone at Optimus Mortgages.
"Sport enables us to unwind and recharge at the same time. And we know that that is felt across our community from the vast amount of people we see out and about engaging in the many social groups for their chosen discipline.
"It was heart warming to find out that Spennymoor Town FC feels exactly the same as we do on these important topics."
Visit Optimus Mortgages website here and find out how Tim can make your financial solutions simple.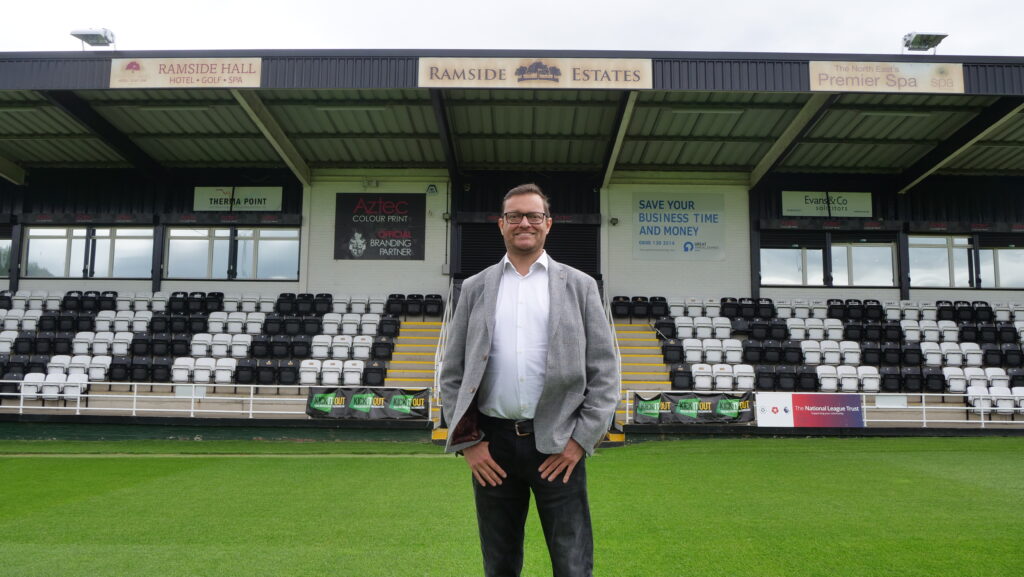 ​