Spennymoor Town kick off their pre-season schedule on Wednesday with the visit of League Two side Doncaster Rovers.
Moors are the hosts, with the fixture taking place at 7pm at The Brewery Field.
The visit of Rovers represents the first of six warm up games ahead of the start of the 2022/23 National League North season, with Moors beginning the campaign at Hereford on Saturday 6th August.
Ahead of supporters' return to The Brewery Field, please read key information below ahead of your visit.
ADMISSION
Adult £10
Concession (60+) £5
Junior (Under 18) £3
TURNSTILE ENTRY POINTS
Turnstiles open at 4.30pm.
Turnstile 3 – Hospitality
Turnstile 4 – Home cash/card payment
Turnstile 5 – Home cash/card payment
Turnstile 6 – Away cash/card payment
CAR PARK
Both sets of supporters are encouraged to utilise the club's official match day car park located at St Charles Catholic Primary School.
There is no charge to park, however, donations are welcomed.
The car park will be open from 4.30pm.
Postcode: DL16 6SL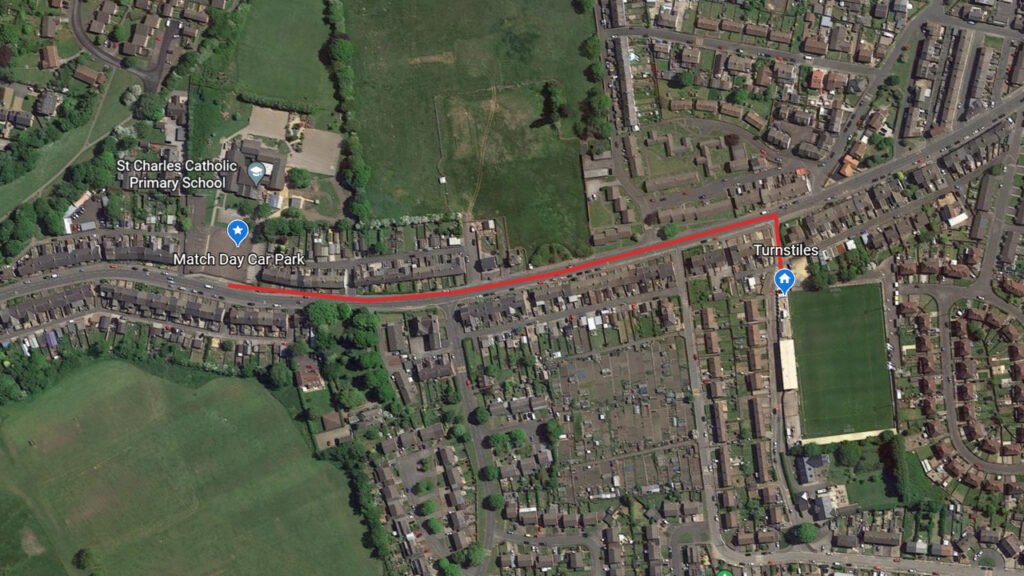 HOSPITALITY
Neil Adams Sports Bar – Open from 4.30pm
Jason Ainsley Fan Zone Zone – Open from 5pm
The Axe House Fan Zone – Open from 5pm
CLUB SHOP
The club shop will be open from 4.30pm.
2022/23 season tickets will be on sale until full-time, with the club accepting hard copy application forms and payments via cash or card.
Discounted club replica and merchandise will also be on sale.
GROUND MAP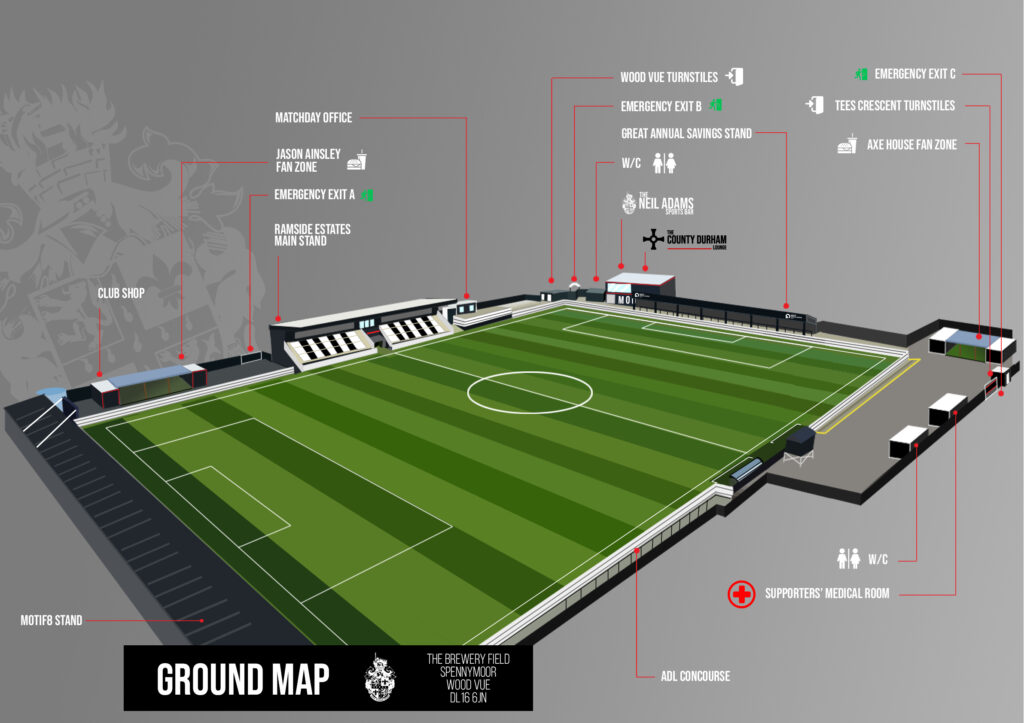 View Moors' full pre-season schedule below, with Gateshead the next team to make the trip to The Brewery Field on Saturday.
| Date | Home | | Time/Result | | Away | Competition | Venue |
| --- | --- | --- | --- | --- | --- | --- | --- |
| 13/7/22 | Spennymoor | | 19:00 | | Doncaster Rovers | Pre-season | The Brewery Field |
| 16/7/22 | Spennymoor | | 15:00 | | Gateshead | Pre-season | The Brewery Field |
| 19/7/22 | Newton Aycliffe | | 19:30 | | Spennymoor | Pre-season | Beaumont Landscapes Stadium |
| 24/7/22 | Spennymoor | | 15:00 | | Coalville Town | Pre-season | The Brewery Field |
| 26/7/22 | Thornaby FC | | 19:30 | | Spennymoor | Pre-season | Teesdale Park |
| 30/7/22 | Trafford FC | | 15:00 | | Spennymoor | Pre-season | The First Point Shawe View Stadium |