We're fighting back against the cost-of-living crisis by giving customers who visit The Brewery Field more bang for their buck when they visit our bars.
The Club has now introduced our weekday pricing across all seven days, including matchdays, meaning that matchday prices inside the stadium are now even better value.
As well as keeping costs down for our fans, we've also vastly improved our range of drinks, adding a new selection of cocktails and special pints.
We've added a delicious bottled craft ale, widened our range of shots to complement our already fantastic selection of draught which now includes Madri, Carling, Coors, Carling Cider, Carling Black Fruits, Caffrey's, Worthington's and Guinness!
Also, in our popular Sports Bar we have invested in reclothing our pool table and reduced the cost of play to just 50p, while other games such as dominoes, darts and cards are also available to play for free.
We show all major sporting events in the Sports Bar, which is equipped with both Sky Sports and BT Sport – plus, we've recently enhanced our sound system to ensure an even better experience.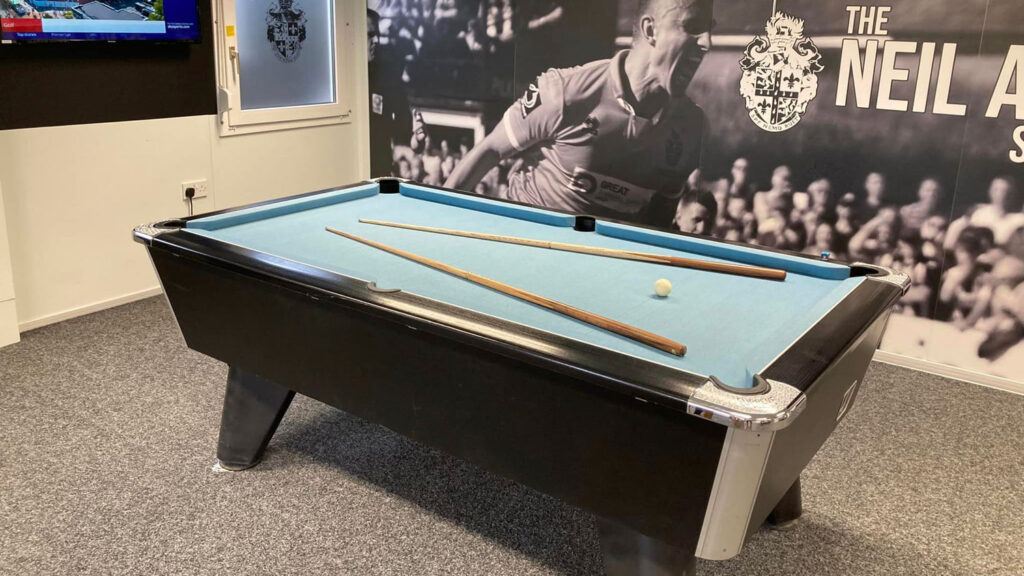 To celebrate all this great news and our upgrades, we're hosting a Party Night in the Sports Bar from 7pm this coming Saturday, with music and karaoke as well as offers of just £3 a pint for Carling and £2.80 a pint for Worthington's.
So, let us help lift some of the recent doom and gloom and make sure you take advantage of all we have to offer at The Brewery Field.
We'll see you on Saturday!