Spennymoor Town is delighted to confirm an exciting new partnership with Croxdale Group for the 2022/23 season.
Established over half a century ago, the County Durham based business has become one of the region's most well-known and trusted car dealerships.
More recently, the Group has expanded its portfolio with the incorporation of Croxdale Car and Van Rental to provide an even broader service to people all across the North-East.
Our partnership with Croxdale Group will see the family business have a presence inside and outside The Brewery Field, as well as provide us with new transport for our Kit Manager to utilise at training and for away games.
"We're absolutely thrilled to welcome Croxdale Group as key partners," commented Moors' General Manager, Ian Geldard.
"Croxdale Group are an established and trusted name across County Durham, so we are delighted to be in partnership with such a respected family business.
"We continue to break new ground commercially at the Club and we hope that this can be a long and successful relationship with Croxdale Group which extends for many years into the future."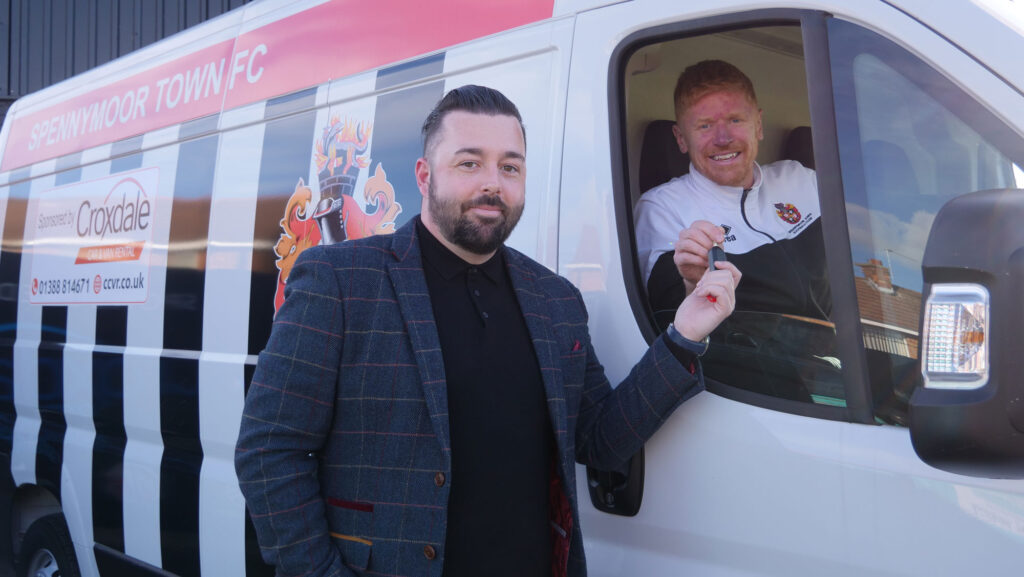 To celebrate the new link-up, Moors stars Glen Taylor, Danny Greenfield and James Curtis joined Croxdale Group's Managing Director, Anthony Rockingham at the stadium prior to Saturday's game against Banbury United.
"We are thoroughly delighted to be working in partnership with Spennymoor Town Football Club," said Rockingham.
"We are a local company looking to support local initiatives, where coming together as a community is at the very heart of what we do.
"We are looking forward to a great season for the team and an excellent partnership going forward."
Click here for more information about Croxdale Group and to find out how they can help you.