Sara Davies has paid tribute to the work being done by Moors in the Community after her company Crafter's Companion became key sponsor of the programme.
The North-East entrepreneur, whose husband and son are regulars at The Brewery Field on matchday, has pledged her support for Moors in the Community after being impressed by the work being done in the local community.
"We've been involved with Spennymoor Town for a couple of years now," explained Sara.
"But we really wanted to step up our support this season when we heard how much they were going into the community.
"This has always been a fantastic football club and a real hub of the community, not just for Spennymoor but for the surrounding areas too, but what they have started to add over the last year has just been on another level.
"As soon as I heard about it, I got in touch with the guys here and asked how we could get more involved because it's incredible what the Club is doing, and we want to support it."
Crafter's Companion has previously shown support for Spennymoor Town FC's Mini Moors football team and the Club's Academy with headline sponsorships. The Club's Moors in the Community was formally launched during the summer as the team sought to bring the local community closer to the Club while improving the lives of local people, from youths to the elderly.
As a charity, Moors in the Community relies on the work of a dedicated team of volunteers and the generosity of organisations like Crafter's Companion to provide life-changing opportunities for thousands of people across the local area.
"To be able to attract sponsorship from and have the support of a company like Crafter's Companion is amazing for Moors in the Community," said Luke Cowie, the Club's Community Development Manager.
"Our team are all incredibly passionate about the varied projects we deliver in Spennymoor and the surrounding areas but the backing from Crafter's Companion will help us spread our wings even further.
"Particularly in the current climate, we know that people need a helping hand, whether that be through our Warm Hub we've launched at the stadium or through the social and physical benefits provided by our new Walking Football Team.
"We continue to work as hard as we can to help improve and enhance what we offer and to how many people so this new sponsorship with Crafter's Companion is huge for everyone involved."
Sara Davies' Craft Your Christmas tour kicks-off on Saturday 19th November and she is set to visit 13 venues during an exciting three weeks – click here for more information.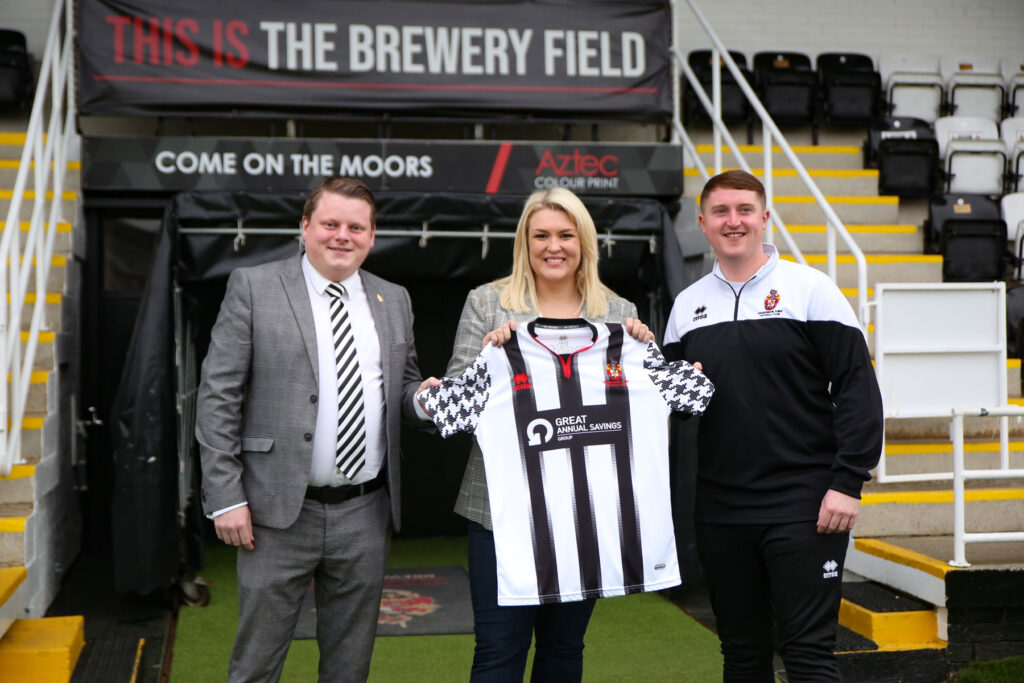 Photo Credit: Laura Middleton