Moors in the Community are celebrating another fantastic partnership after linking-up with MD PE & Coaching to create further opportunities for local youngsters to play football.
With a wealth of coaching experience and a commitment to providing a high-quality environment for children between the ages of 3 and 7 to take their first footballing steps.
The link with Moors in the Community will mean that MD PE & Coaching will look to play a key role in the development of the next generation of players to graduate into Spennymoor Town's Youth Football Club.
"We're so pleased to have put this partnership in place," explained Moors' Community Development Manager, Luke Cowie.
"It's so important that youngsters in the town and surrounding areas have the opportunity to play football and get access to qualified guidance from experienced coaches.
"MD PE & Coaching have that experience and expertise to help children take their first steps in the beautiful game and we're thrilled to be playing our part in providing a clear pathway."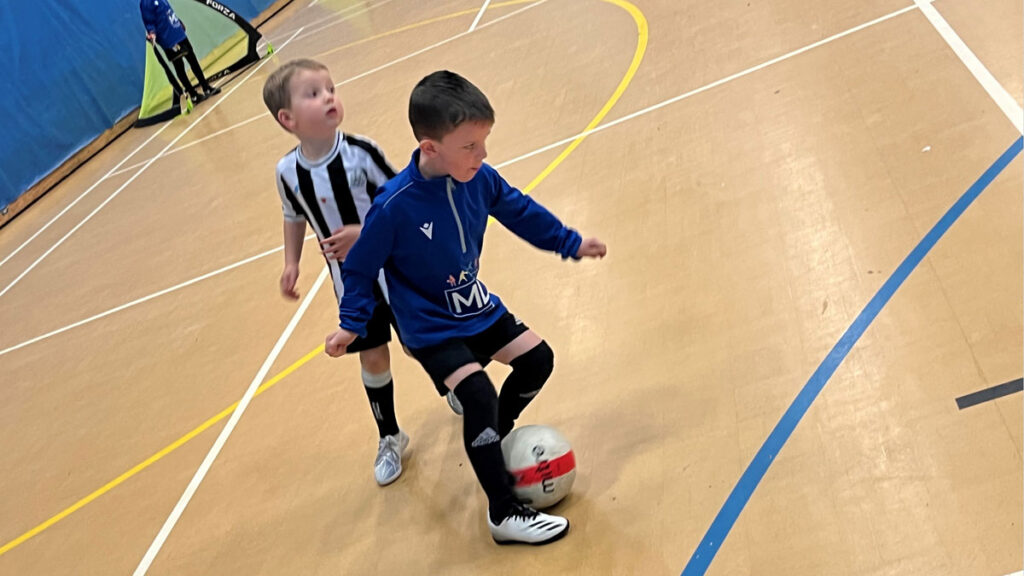 Moors Ladies striker Lily Jackson is among the coaches on the books at MD PE & Coaching, and founder Michael Donohue is excited to see how this new partnership can benefit local youngsters.
"We have seen first-hand the hugely positive impact that participating in sport can have on children," he told us.
"It's not just the physical fitness they can attain but playing regular sport can also enhance self-esteem and mood, as well as their general health and wellbeing.
"Linking up with Moors in the Community means that hopefully the youngsters can see a genuine route forward and more of our town's young people can enjoy playing football regularly."