We had a great time at The Brewery Field on Sunday as supporters joined us to mark the coronation of King Charles III in style with a full day of entertainment and celebration.
A good number of fans turned up to celebrate with us as we set the barbecue going and also made cakes and scones available from the Neil Adams Sports Bar.
The first part of the day's entertainment came on the pitch as the Club's Operations Manager Steve Jones went head to head with Community Development Manager Luke Cowie as they pulled together two talented squads for the first Community Challenge Cup Match.
Moors boss Jason Ainsley and coach Lewis Dickman were joined by First Team stars Michael Ledger, Corey McKeown and Callum Ross as well as familiar names in Gary O'Hara and Mark Hudson for what developed into a really entertaining game.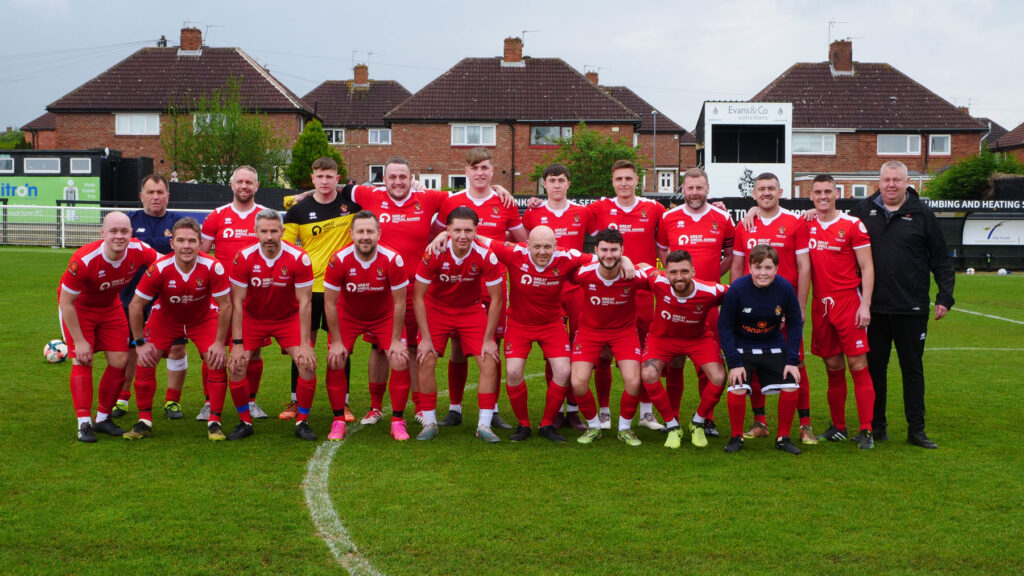 Despite Ainsley and McKeown getting on the scoresheet for Luke Cowie's men, it was Steve Jones' XI who had the last laugh, running out 6-3 winners at the end of the ninety-minute contest.
Later on Sunday evening we really got the celebrations cranked up when talented local musician Joe Metcalfe went on stage from 6.30pm to kick-off a wonderful evening in the Sports Bar.
We'd like to thank everyone who came along to help us celebrate – we hope you had a great time!