Moors' tricky midfielder Mark Anderson has often been the key to unlocking opposition defences in his six years at Spennymoor, making him one of the most exciting playmakers to have graced The Brewery Field pitch. The 33-year-old's resilience has certainly been tested this season, as he had to show his worth during a short loan spell at Marske United, before recently bouncing back from an injury which came during another great spell of form.
Anderson's recent cameo off the bench against Southport came as a relief to Moors fans, after an injury against AFC Telford a month before had kept the midfielder out of action following some quality displays on the pitch.
At the start of the season, the midfielder only started two games going into November before heading on a 28-day loan to Marske United to get more minutes under his belt.
In only three league appearances, Anderson showed his quality and even netted a spectacular brace in a 6-0 thumping of Bridlington Town. This included a jaw dropping lob from the halfway line after intercepting the ball and slaloming past two players.
The former National League North player of the month from 2019 was still struggling to break into Spennymoor's starting lineup from December onwards. Despite this, the experienced midfielder kept plugging away until he earned only his third start of the season away to Farsley Celtic at the start of March.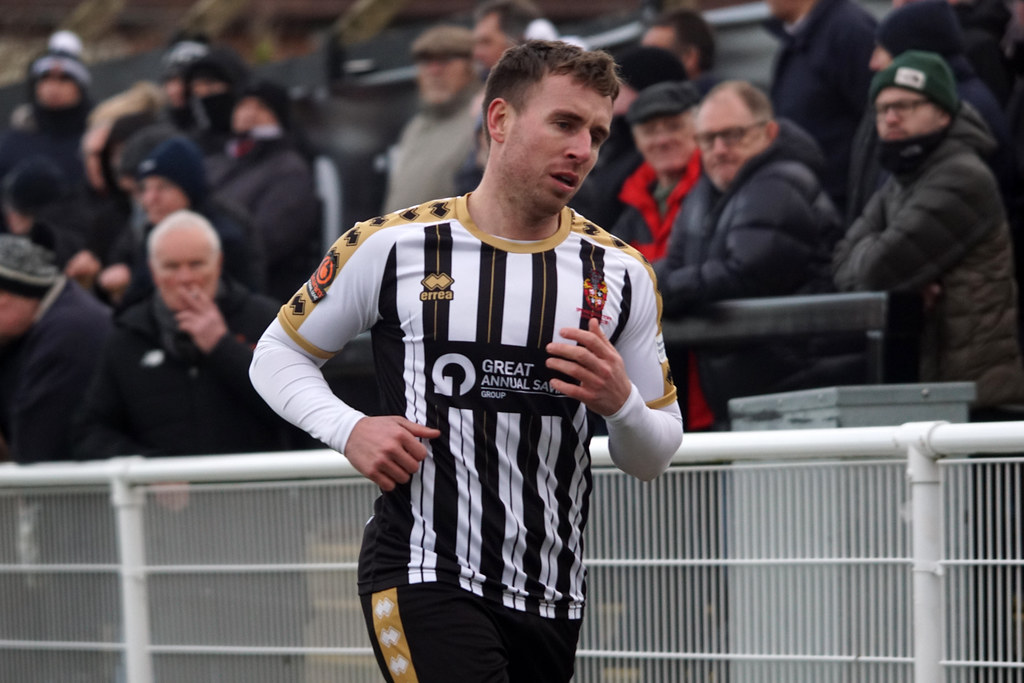 Anderson started off with a bang, chipping in with an assist for Jordan Thewlis and controlling the tempo of the game in incredibly difficult conditions.
This would be the first of four starts in five games, with Chorley up next away from home. Once again, the silky midfielder was spraying passes about and dominating in the midfield in what may have been his best performances of the season.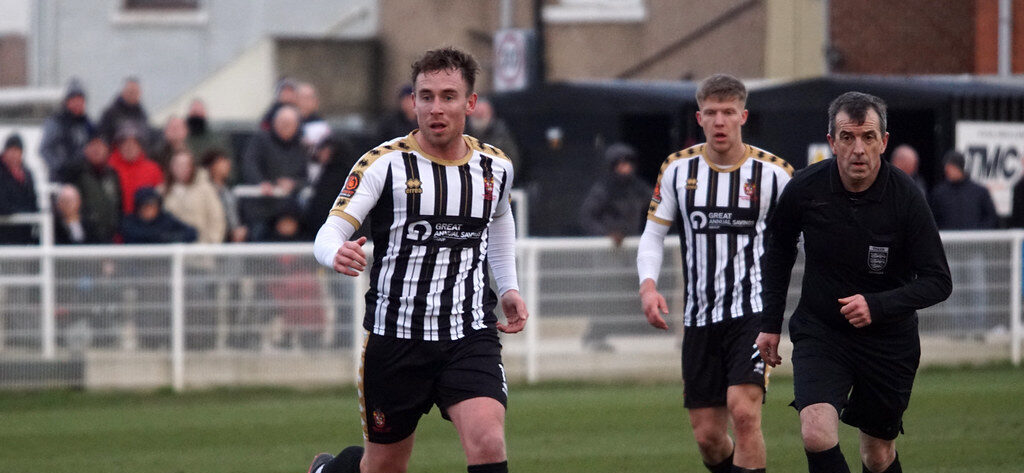 With Moors only a goal to the good against their fellow play-off hopefuls, Anderson picked the ball up from near 30-yards-out before winding a shot up and letting fly into the top corner.
It would be justified as a goal of the season contender and helped Spennymoor continue their unbeaten run, which would eventually stretch to six games.
That run would claw back the play-off gap previously created, but the streak would end at the hands of AFC Telford who ran out 2-0 winners late in March. This would be the game that put Anderson out injured until last Saturday as he was forced off after half-an-hour.
Anderson said: "It was extremely disappointing to pick up an injury when I was having a good run in the team and playing some of my best football.
"Saturday felt good to be back amongst it and getting some minutes back under my belt because sitting about not being able to effect games is a nightmare, especially at this stage in the season when every game is so important."
Moors' focus still remains solely on the play-offs as the importance of the fixtures intensify each week, but the club only lie a few points off going into the final stretch of the season. The boost of players returning from injury such as Anderson, Jordan Thewlis and Jordan Preston will also help in the play-off chase.
"Sitting about not being able to effect games is a nightmare, especially at this stage in the season when every game is so important."
He said: "The mood is probably the best it's been for a while. We know we have worked hard to put ourselves back in playoff contention and a lot of people are having to be ready to play their part, with the injuries and suspensions we've had over the last few months."
If Moors were to finish in the top seven, Anderson and plenty of other squad members have a plethora of play-off experience to help the rest of the team when the pressure is on.
He said: "We've had huge games since I've been at the club and with having such an experienced group, a lot of us players have played in big games before coming to the club.
Read the full article in Issue 23 of 'Moors' programme on Saturday for only £2.50 from the club shop.
Don't forget, you can also buy tickets for Saturday's home game down below, so make sure to come along to The Brewery Field and support Moors as their play-off chase intensifies.