Moors Ladies' saw their brilliant Durham County Cup run come to an end on Sunday as they were beaten by National League outfit Norton & Stockton Ancients at Houghall.
It was always likely to be a tough fixture against a side from a higher level but Billy Shackleton's side did take a shock early lead only for the visitors to respond well and run out 5-1 winners in the end.
It was Lily Jackson who had Moors celebrating after just five minutes when she charged down an attempted Norton clearance to send the ball ricocheting into the net.
Norton had a great chance to equalise on 12 minutes when Moors keeper Steph Doonan committed a foul in the area, but she quickly atoned for the misjudgement by pulling off a wonderful save to keep the resultant penalty out.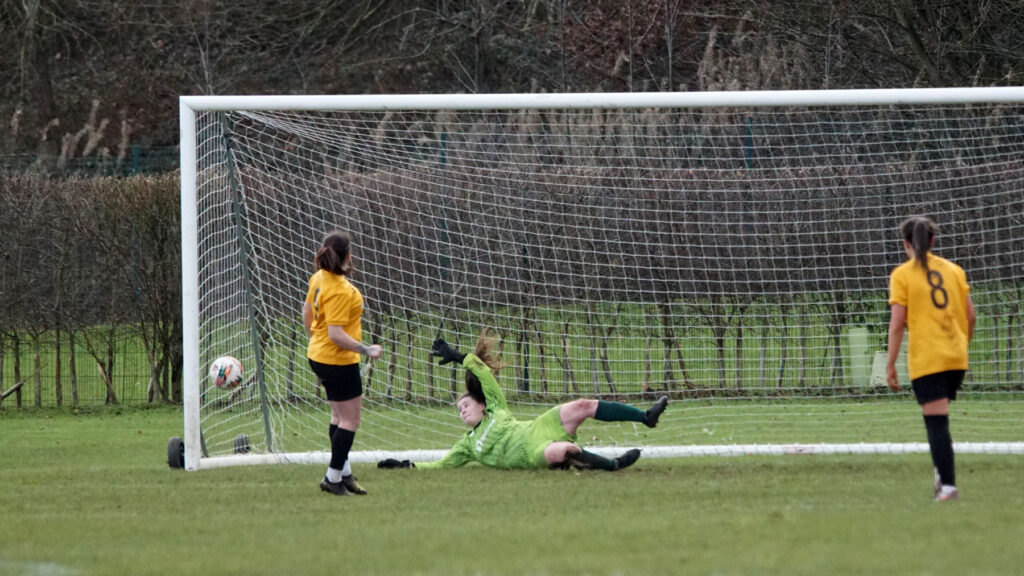 However, it wasn't long before the National League side were level as a dangerous corner wasn't dealt with and Vicki Burton was able to bundle home from close range to make it 1-1.
A fierce strike from Sophie Tierney midway through the first half put Norton in front for the first time before Lucy Staines added their third goal just before the half hour.
Moors rallied and regained a foothold in the game as half time approached, with Autumn Colledge showing dominance in the air and Alice Welch-Davison and Coral Colledge defending with determination.
However, Norton increased their advantage just two minutes into the second half when Erin Boyle converted, and it was soon 5-1 as Boyle scored again on 50 minutes to make the game safe for the visitors.
Kira Whittle and Courtney Mole both had opportunities to pull a goal back for Moors as time ran out but it was to no avail and it was Norton who progressed to face Durham Cestria in the semi-finals.
"The scoreline doesn't really do us justice," insisted boss Shackleton afterwards.
"I think the girls did themselves proud; we were in the game for a long time and I think we have proved to be tougher opponents that Norton perhaps expected.
"They have shown why they're a National League side though – they have taken their chances and come away as the losing side but we more than held our own."
Full Time: Moors Ladies 1 Norton & Stockon Ancients Ladies 5
Moors: Doonan, Salkeld, O Mole, Welch-Davison, C Colledge, C Mole, A Colledge, Hemmingway, Middleton, Foster, Jackson.
Subs: Scott, Whittle, Hopps, Knox, Seymour, Kisicka, Lumsdon.