Imagine if you told a Moors supporter at our game against Hereford on Saturday March 14th that they wouldn't be watching the club again till the end of the year! We are long overdue some football, and there's no better place to be than The Brewery Field.
Mr Spennymoor. God. He goes by many names, but it's fair to say Jason Ainsley is the heart and soul of the club. This season marks his 14th season in charge of Moors. A Spennymoor Town icon and legend.
AFFORDABLE FOOTBALL FOR ALL
Spennymoor Town is a club with its fans at the core of everything. Facilities are improved, prices are lowered, offers are put in place and the supporters' needs and interests are always put first. This will always be the case at The Brewery Field.
Wake up. Have breakfast. Get dressed. Head to the pub to meet your mates. Few drinks. Have a chat with some away fans. Talk tactics and team selection. To the ground. Kick-off. Post-match reflection time. Bed. How Saturday's should be spent.
Jason Kennedy came in on loan on February 1st from Hartlepool United and made an immediate impact. Calm, influential and experienced, the midfielder played a key role following Jamie Chandler's injury against Brackley. JK is back for good this season and we can't wait to see him action.
Another astute signing earlier this year was Tyler Forbes. The full back came in during January and hit the ground running with some stunning performances. He claimed a brilliant assist against Kidderminster before netting in three consecutive games against Telford, Altrincham and Hereford. Everyone will remember his last gasp strike against Telford! It's great to have him back.
Games against our fellow North-East sides are always memorable occasions. Clashes with Gateshead, Darlington and Blyth bring in big crowds and yield fantastic atmospheres. File them under the category of must-see fixtures in 2020/21.
£1 ADMISSION FOR UNDER 18'S
Admission prices were split into two categories last season, with A and B sections depending on the fixture. This season, the club are charging one fixed amount for EVERY game. Under 18's can watch a game for £1. That's right. One. Pound. That's value!
PARNABY'S FIRST FULL SEASON
Stuart Parnaby joined the management team in January and has already become an integral part of the club. The former Premier League defender is all set for his first full campaign alongside Ainsley and Tommy Miller.
As part of the Field of Dreams campaign, the club revealed details of two new fan zones which begin construction in September. You can find out more about the new areas in our video!
The National League North is packed with some big clubs with Football League experience. York City, Chester, Boston, Darlington. Spennymoor's rapid rise from Northern League to National League means the club is rubbing shoulders with some of big boys at this level on a weekly basis.
The Ginger Van Dijk just keeps on going. Curtis is heading into his fourth season with the club after signing from Gateshead in 2017. The towering central defender is a fan-favourite and wears his heart on his sleeve every game. A rolls Royce of a defender!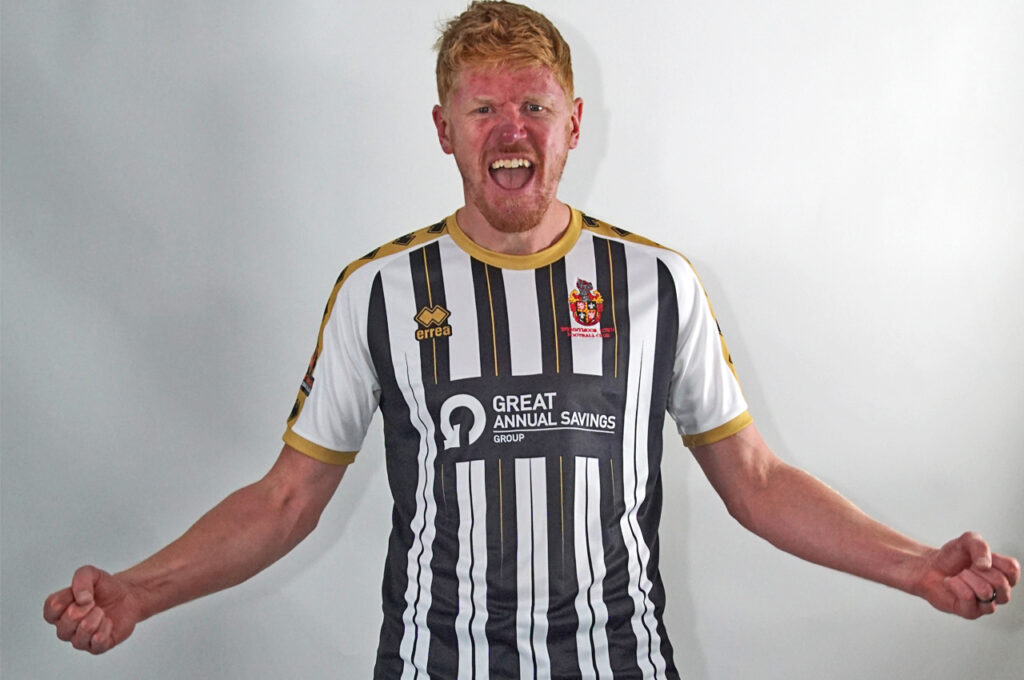 Just look at them! The club released the new 2020/21 home and away shirts two weeks ago and both have been selling fast. The home kit has a dash of gold to compliment the traditional black and white stripes, while the away encapsulates the County Durham colours. Both are available to purchase online now!
The Brewery Field is an intimate ground where you feel as if you are out there on the pitch. Unlike soulless stadiums higher up the footballing pyramid, hear every kick, shout, cheer and celebration for the ultimate non-league atmosphere.
Stephen Thompson made the switch from Darlington to Spennymoor over the summer and he is already looking sharp in pre-season. Thommo has racked up some screamers during his time with the Quakers and is sure to be a fan favourite with The Brewery Field faithful.
The Neil Adams Sports Bar will have a new look for the 2020/21 season, with a brand new, affordable hospitality suite giving people of all ages the chance to enjoy The Brewery Field in luxury.
The Sports Bar is set for an expansion with a second level and the top tier of the bar will replace the Platinum Club. It will be offering a more accessible option for people of all ages to enjoy everything a match day has to offer at Spennymoor Town.
The new hospitality package will include a match day ticket, programme, drink on arrival and a two course buffet, as well as access to and from the exclusive suite via The Neil Adams Sports Bar.
Our two new fan zones will feature some mouthwatering match day snacks such as chill dogs, topped fries and burgers. You might think you're in a city centre outdoor bar before a game, but we can promise you this will all be a reality at The Brewery Field! 
be more than just a number
There is a real community feeling at the club, with fans of all ages coming together to create a match day experience that is more than about the action on the pitch. Create friends for life, share memories, make memories and most importantly, be more than just a number. Every supporter has value at Spennymoor.
THRILLING GAMES UNDER THE LIGHTS
There's something special about football matches under floodlights. Moors have played out several memorable midweek games over recent years, with last season's 3-2 win over Altrincham a standout. It's also great to watch some Tuesday night football to break up the week.
Our new partnership with Kaizen Ticketing has allowed the club to switch to QR code season cards. This means we can track every supporter heading into the ground on a match day. Information of those opting to pay by cash will also be taken at the turnstiles.
An eye-catching new feature will be on display at The Brewery Field soon with the addition of a mega screen.
The LED full colour scoreboard, which will be mounted on top of the Motif8 stand, will provide a new look and feel to match days, allowing the club to display engaging content, advertisements, messages, highlights and announcements.
Fans all around The Brewery Field will have a view of the screen which will be in use throughout an extended match day with turnstiles set to open even earlier.
Players playing the game for the right reasons. Financial gains at this level are nothing compared to the dizzy heights of the Premier League where players are picking up a weekly pay cheque of up to £100,000. Moors' squad is full of hard working lads who also have a day job. They play for the shirt and the pride of representing Spennymoor.
It's been a phenomenal few years for Moors' number nine. Taylor has scored 61 goals in the National League North since 2017/18, won the Player of the Season award in 2018/19 and been named in the last three Team of the Season's. A clinical striker who has now surpassed 100 goals in his Moors career, he is without doubt one of non-league's finest goal scorers.